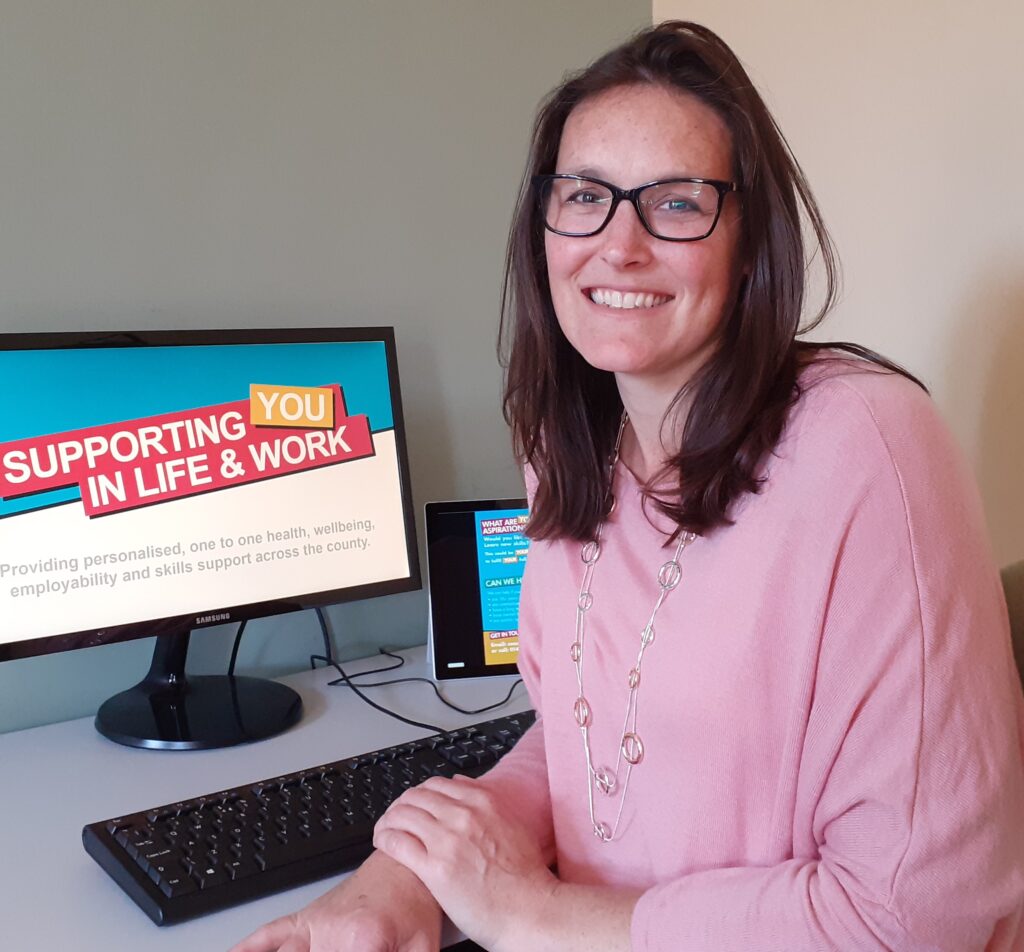 Realise Futures coaching helping people into work and wellbeing through the Work Well Suffolk project
Disability employment champion Realise Futures has gained a three-year contract to provide coaching services to people in Suffolk as part of a county council programme aimed at assessing people's needs and finding ways to overcome barriers to employment and training.
A team of coaches from Realise Futures are providing a one-to-one service with hundreds of participants across the county – helping people set personalised goals based on their strengths, skills and interests and help them take small steps to improve their health, wellbeing, learning and employability skills.
The Ipswich-based social enterprise already delivers employment support services across Suffolk and Essex for people with disabilities and/or disadvantages, walk-in advice, peer support and help for people with learning disabilities and/or autism, and adult learning in Suffolk.
More than 40% of its own workforce are disabled and/or disadvantaged. It has been encouraging more businesses to employ people with disability as part of its successful #WhyNot campaign https://www.realisefutures.org/employment/why-not
The Work Well Suffolk project, managed by Suffolk County Council and part-funded by the European Social Fund, is aimed at offering better pathways to employment and life opportunities for the most vulnerable and disadvantaged people in Suffolk.
Realise Futures' Work Well Suffolk manager Leanne Buss said: "We can help anyone who is over 18 years old and eligible to work in the UK.
"Priority for the coaching service is given to people who face barriers to employment due to a long-term health condition, a mental health issue, a learning difficulty/disability, or autism, or if they are unemployed, under-employed, or unable to work.
"Our coaches link with the team from Work Well Suffolk Employment Service provided by Steadfast Training www.steadfasttraining.co.uk and MENTA www.menta.org.uk
"Steadfast prepares people for employment covering things like CV and cover letter writing, guided and independent job search, and interview skills practice and MENTA can help participants interested in finding out more about starting a business and being their own boss."
She added: "The project is about raising the skills and aspirations of Suffolk residents and, by working at the participant's pace, we help people achieve meaningful outcomes."
Referrals can be made through Suffolk County Council or directly through the Realise Futures Work Well Suffolk coaching site https://www.realisefutures.org/learning-coaching-advice/work-well-suffolk/
Coaches have continued to work during the lockdown restrictions by offering appointments via phone and video.
Realise Futures provides work and work experience for people with disabilities and/or disadvantages through its six businesses in Suffolk specialising in horticulture, vegetable box deliveries, wholefoods, fulfilment, cafes, and furniture making from recycled plastic.
All the company's profits get ploughed back into the business to provide more work opportunities for people with disabilities.
During lockdown, Realise Futures has delivered online community learning and has expanded its popular veggie box delivery service at Growing Places in Claydon, Ipswich. Its wholefood shop, Poppy's Pantry, is also open in Melton, near Woodbridge.