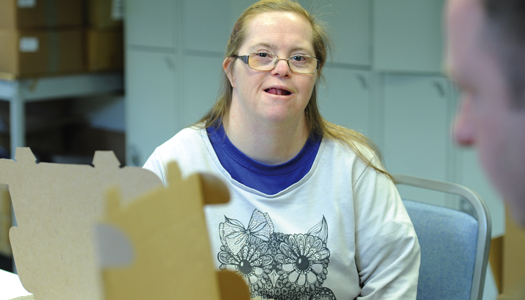 ---
Accreditations & Memberships
Realise Futures takes pride in its accreditation standards.
These standards not only represent the high levels of customer care we offer but also the dedication to everyone that uses our service.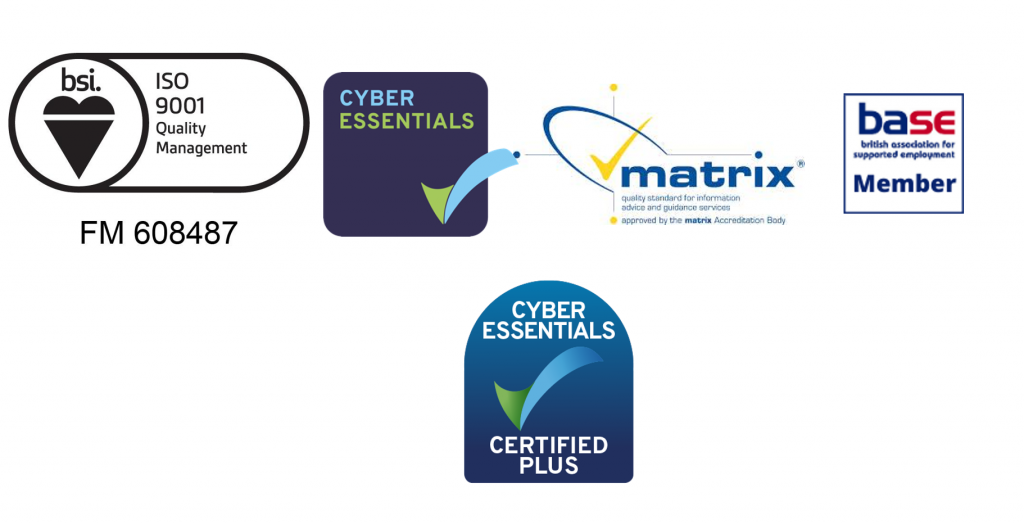 ---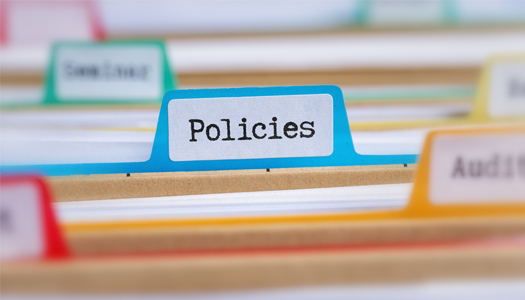 ---
Vacancies
We have sites across the Eastern region so keep an eye out for the job vacancies below.
Realise Futures is committed to safeguarding and promoting the welfare of vulnerable adults, young people and children, and expects all staff and volunteers to share this commitment.
Current vacancies: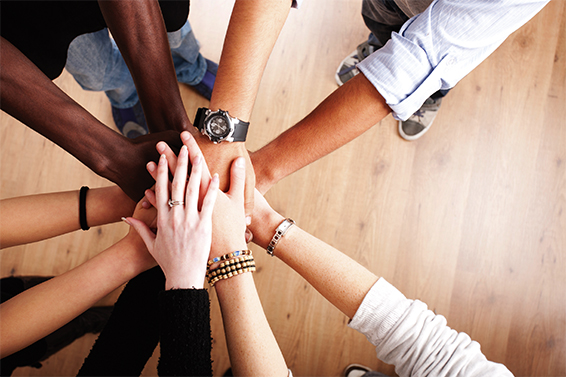 ---
Directors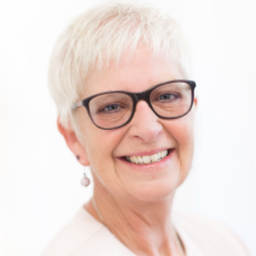 Sally Butcher
Managing Director
I lead and develop our organisational vision, strategy, image and direction to fulfil our mission and values.
An integral part of my role is to develop and maintain a positive high profile within the communities we serve.
I was appointed managing director in 2016 after working in various senior management roles within the business. I obtained a BA Hons 1st Class degree when my children were small and I used the qualification as a springboard to various teaching, assessing and management posts in both the private and public sector.
Baking and reading are two of my favourite stress-relief activities, alongside clothes shopping. I am a Francophile and enjoy spending time in southwest France, taking in the delights of this large wine-growing region.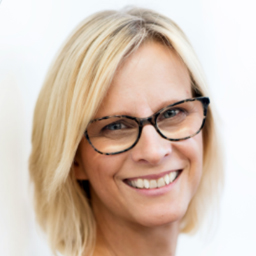 Jane Sutton
Business Systems Director
My job responsibilities are to protect and promote the company's brand and to take the strategic lead for…
property, supplier contracts, quality improvement, General Data Protection Regulation (GDPR), and communications.
I started my career in corporate communications, before joining Suffolk County Council where I worked in a variety of roles within the learning and development team.  I have worked at Realise Futures since its inception in 2012.
I enjoy the north Norfolk coastline and spending time with my family and walking the dog. I studied a degree in business and enterprise at the age of 46, and I believe you are never too old to learn.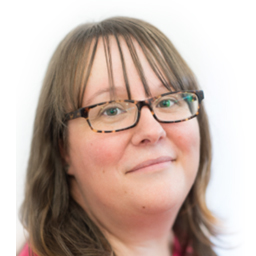 Mel King
Director of Finance and Corporate Resources
I am responsible for the overall control of all financial aspects of the company strategy….
---
Non-Executive Directors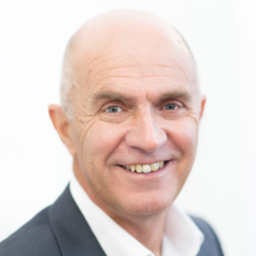 Mel Cassedy
Non-Executive Director, Chair of the Board of Directors
I have a shared responsibility to ensure the company is managed in an effective…
and efficient way, it continues to be financially sound, and that it delivers on its strategic objectives remaining true to its values, purpose and ethos.
I am retired and was, by profession, an accountant having worked for Suffolk County Council for 43 years in corporate finance, social services and adult and community services.
I like to keep fit by going the gym and playing golf. I enjoy reading and watching crime and political thrillers. My wife works full time and so I do all the housework, shopping, laundry and lots of cooking as I love to bake.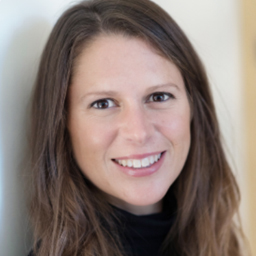 Kelly Dowson
Non-Executive Director
I am Managing Director of Good Sense Research, managing a national team of field workers.
I started out in recruitment where my networking and people skills set me up well for a role in the food and beverage industry. A co-founder of Food Innovation Solutions, I grew the business from a start up to a team of 15 that currently successfully operates out of London. Four years ago I took over the running of Good Sense Research.
I love exercise and I run half marathons on a regular basis. I paint and write poetry, and I am also a keen horse racing enthusiast.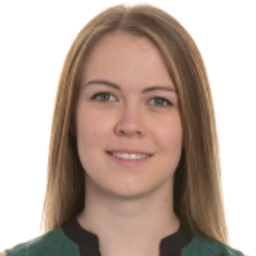 Lauren England
Non-Executive Director
I work as an external audit manager. My current job is the only job I've ever had…
which I started as a school leaver in August 2011. I studied for my Association of Accounting Technicians (AAT) qualification, then moved on to studying for my Association of Chartered Accountants (ACA) qualification, whilst acting as an audit supervisor. This took five years.
Outside of work, I love to travel and I enjoy spending time with friends and family.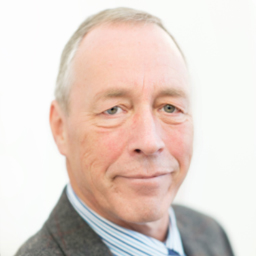 Phil Snowdon
Non-Executive Director
I have worked in HR at senior levels in the public sector, mainly in local government.
I run my own HR consultancy, which has now wound down but I still keep my hand in. .
In my spare time, having mainly abandoned my violin at the request of my wife, I have taken up piano. I also find as much time as I can to go running. I chair an environmental group where I live and we organise volunteers in such things as litter picks and projects such as wildlife pond restoration.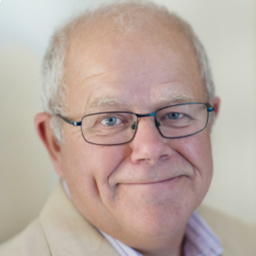 Paul Storey
Non-Executive Director
I have oversight of the Executive Directors, providing challenge and advice on the strategic…
direction of the company. I provide good governance and a framework for accountability and transparency of the Board and the company.
After a 25-year career as an electronic engineer in the Army, I joined the civil service working in the departments responsible for the funding and oversight of education, apprenticeships and adult education, and training.
Away from family, my first love is rugby and I am a referee coach on the Rugby Football Union's national panel.  I volunteer for the military charity SSAFA, helping veterans and their families in the community and in custody at HMP Highpoint.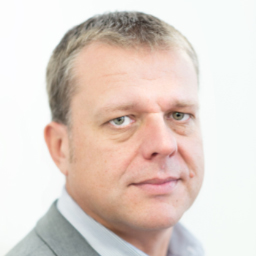 Dean Willingham
Non-Executive Director
My role is about governance of the Board and to ensure we remain within the realms…
of the law and our own constitution.
I am the Managing Partner of DPS Technology Group and, over a 25 year period, have worked with companies from one-man bands to large international organisations. I have also been involved in investing in and mentoring start-up businesses.
I am an Ipswich Town Football Club season ticket holder and was a ball boy in the early 1980s for three seasons. I am into cars, rock music and gadgets.
Senior Management Team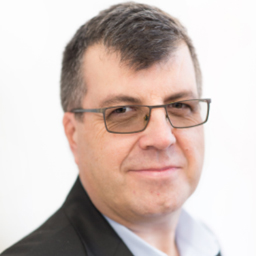 Ramon Garcia
Human Resources Manager
I am responsible for providing the strategic leadership and operational management…
of the company's Human Resources function.
For a large part of my career, I held senior HR advisor roles at British Aerospace and ABB before having a change of career direction and retraining as a careers advisor.  I joined Realise Futures in 2013 and was appointed Human Resources Manager in 2014.
I am a keen musician, playing both trumpet and cornet in local bands.  I enjoy cooking and cycling.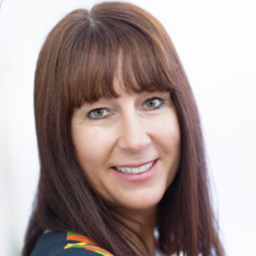 Mel Hercus
Employment Operations Manager
My job is to provide strategic and operational line management for our employment services,
delivering seven different programmes including the Work and Health Programme, Building Better Opportunities, and the Essex Supported Employment Service.
Before starting work in 2002, as an employment advisor supporting adults with disabilities into employment, I worked at a stockbrokers. In 2010, I was promoted to Employment Services Manager.
I enjoy DIY and decorating, gardening and go to the gym . Despite a huge fear of heights, I've jumped out of a plane a couple times to try to overcome it – it didn't work.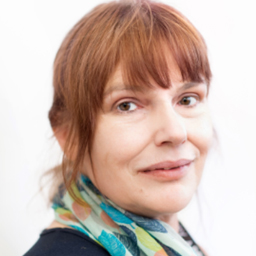 Deborah Williams
Learning, Coaching & Advice Operations Manager
I oversee our learning, coaching and advice services, including quality, accreditation and contract compliance.
I also directly manage some of the learning, co-ordinate and deliver professional development, and act as safeguarding lead.
I started in social care in the 1980s working with people who have learning difficulties and disabilities. I switched to community education in 1991 and have never looked back. I now have the job I swore I never wanted and would never accept – and love every minute.
I help to run a community woodland project and, when I had time, I contributed to and wrote books on popular culture, Buffy The Vampire Slayer, Angel and The West Wing amongst others. I served on the Board of the Theatre Royal in Bury St Edmunds and I am a life patron.