Existing customers
Manage your order & pay your bill
New customers
Get in touch
About us
At Growing Places, part of Realise Futures, every activity provides purpose and an opportunity to develop for our team of adults with disabilities. The fruit of their labour is the Box of Veg delivery scheme, where year-round growing, harvesting, weighing and packing culminates in your order landing directly at your doorstep.
Our team take great pride in providing a friendly, reliable, and quality service that contributes to the health of our local community, local environment, and local economy.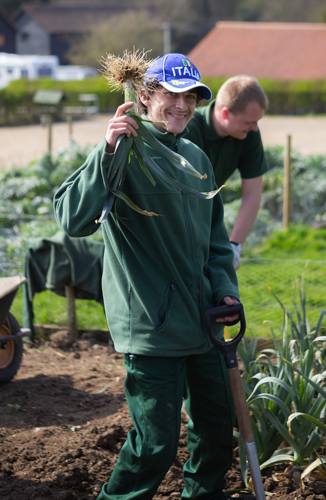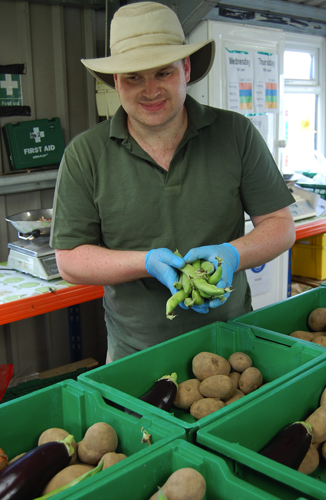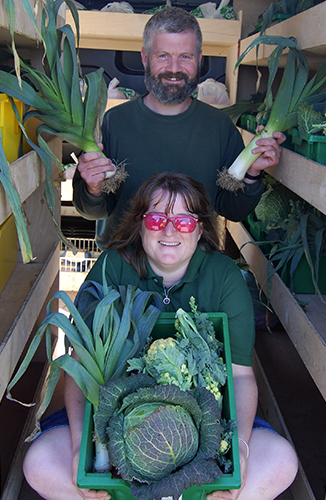 ---
Our products
We stock a range of products here at Growing Places available to order every week.
The contents of our fruit and veg boxes and bags change weekly, we use a range of local and seasonal produce including fruit and vegetables grown on site in Claydon.
You can order weekly, fortnightly or ad hoc deliveries – our cut off for deliveries in the same week are Tuesdays.
| | |
| --- | --- |
| Large veg box (enough for 3-4 people) | £11 |
| Small veg box (enough for 2-3 people) | £9 |
| Veg bag (enough for 1 person) | £6 |
| Fruit bag | £7 |
| Free-range eggs (half a dozen) | £1.40 |
| Local honey (runny or set) | £4.50 |
| Cox and Bramley juice (750ml) | £3.50 |
| Apple and Raspberry juice (750ml) | £3.50 |
| Apple and Elderflower juice (750ml) | £3.50 |
| Orange and Clementine juice (750ml) | £3.50 |
---
Delivery
We currently deliver to; Stowmarket, Needham Market, Claydon, Ipswich and Kesgrave & Martlesham including surrounding villages. If you're unsure if we deliver to your address, please contact us.
If you would prefer to collect your order, we offer two collection points:
Growing Places, Unit 15, Hillview Business Park, Old Ipswich Road, Claydon, IP6 0AJ
Poppy's Pantry, 4-6 The Sidings, Wilford Bridge Road, Melton, Woodbridge, IP12 1TB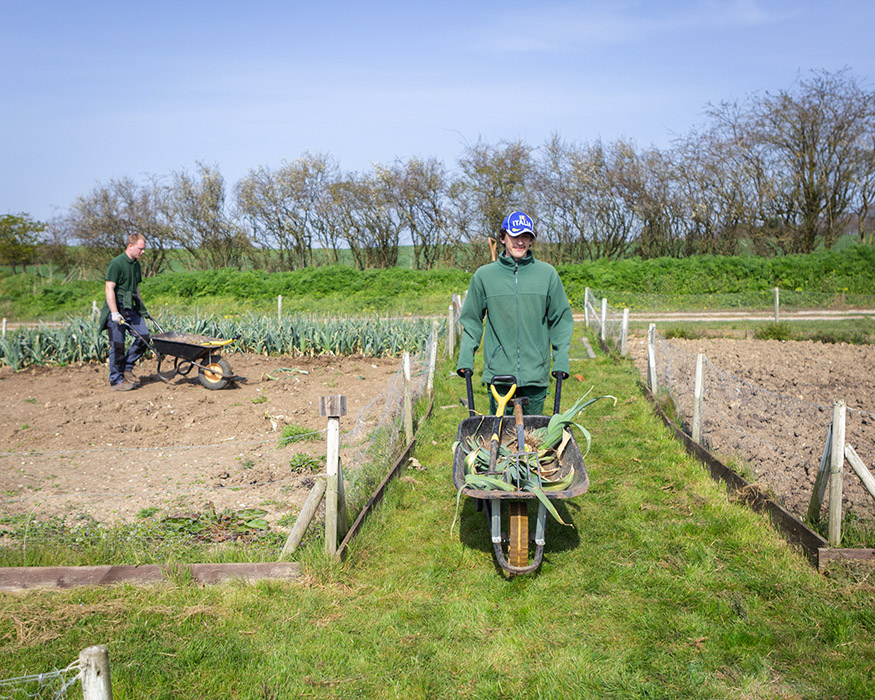 ---
FAQs
Here are some of the questions you've asked. If you cannot find the answer you are looking for then please contact us and we will be happy to help.
Where does my produce come from?
Your produce is grown onsite by our team and supplemented by fresh, seasonal produce sourced from our local suppliers. When you buy from Growing Places, you are not only supporting our social business, but other local growers and suppliers too.
Why not try some of the other local products on offer? See the products section for our latest selection.
Can I choose what goes in my box?
Providing fresh, seasonal and local produce means that availability and cost effectiveness change on a weekly basis. Contents are carefully selected each week to ensure your boxes the best possible value for money. Our customers love the surprise factor – join us on Facebook to share recipe ideas with produce from your latest box.
I am not at home during the day, can you still deliver to me?
Yes, just let us know where you want your order to be left and our delivery team will leave it in a safe place.
How soon will I get my delivery after I order?
We will always do our best to deliver to you the same week. Our cut off for orders is by the Monday of the same week you want the delivery. Due to contents allocation on a Friday, however, any orders received over the weekend and into Monday will be treated on a first come first served basis.
Can I cancel or pause my delivery at any time?
Yes, just give us as much notice as possible. Our customer portal allows you to input holiday dates which will automatically put a temporary pause on your order. If you don't have portal access, then you can call or email us.
Can I choose my delivery day?
To continue to provide free delivery, we'll need to schedule your delivery into the most appropriate day, route, and delivery zone for your address. Alternatively, if you'd prefer to collect your box, you're welcome to from any of our collection points.
I live outside of your delivery areas, can I pay an extra charge to have a box delivered?
Unfortunately, not. To ensure the adults we support can engage with all aspects of the service, we cannot deliver further than our set delivery areas. If you'd still like to receive an order, we look forward to seeing you at one of our collection points.
---
Contact us
For more information or to place an order please contact us:
Email: info@growingplacessuffolk.co.uk
Telephone: 01473 831224
Growing Places, Unit 15 Hillview Business Park, Old Ipswich Road, Claydon, Ipswich, Suffolk, IP6 0AJ