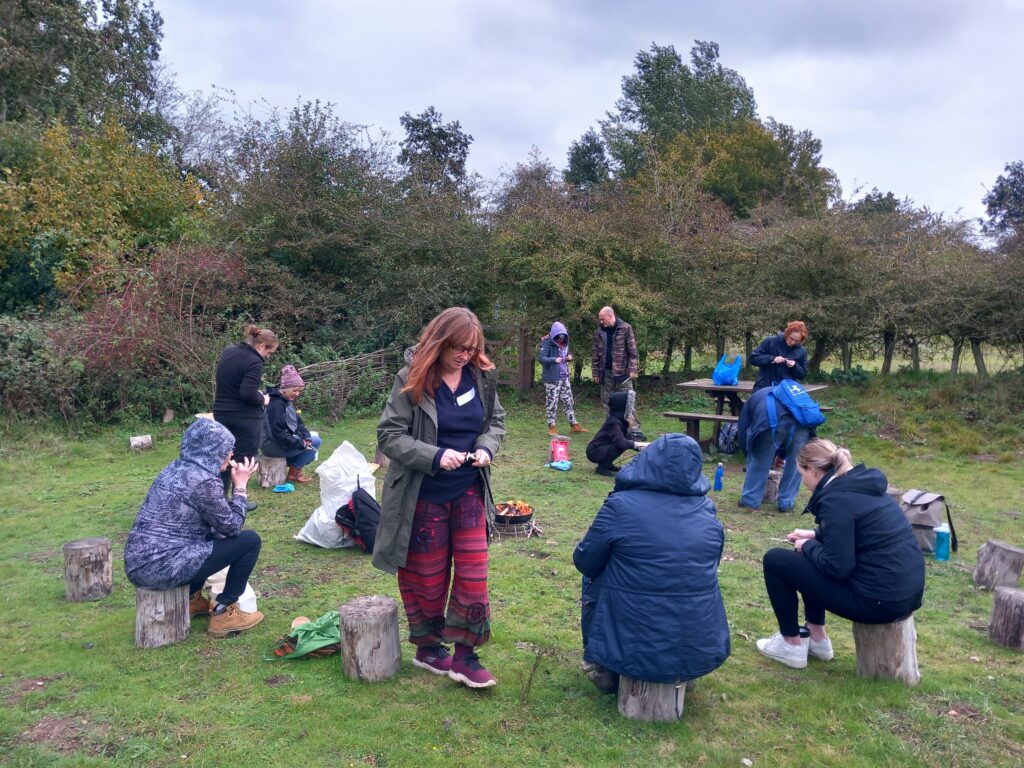 Realise Futures Working in Partnership in the Brecks

Realise Futures Work & Health Programme were fortunate to be given the opportunity for their programme participants in the far west of Suffolk to attend a Suffolk Wildlife Trust workshop through the final tranche of funding available through the Brecks Fen Edge and Rivers Landscape Partnership Scheme (BFER). The BFER scheme aims to engage harder to reach communities living within the Brecklands of Suffolk and Norfolk through wellbeing and educational activities and volunteering opportunities.
On 1 November, a group of 10 gathered at Lackford Lakes for activities planned by Suffolk Wildlife Trust's Engagement Manager for West Suffolk, Jodi Peck and Lackford Lakes Visitor Experience and Engagement Officer, Emily Bowden. Activities included a tour of the site, owl pellet dissection, and lunch and marshmallow toasting around the campfire. Although living locally, many of our participants had either never visited the site before or hadn't visited for a number of years. All commented on the tranquil environment and ease of anxiety and stress whilst there. Jodi and Emily created a perfect, relaxed atmosphere and it was a joy to see our participants interacting with each other and really enjoying the day.
WHP support managers attended alongside and found the experience highly beneficial in terms of being able to engage with their participants on a much more informal level than is possible in their usual office-based meetings and to help build on the rapport and trust vital in coaching support.
After lunch, Jodi helped each participant to consider their employment goals. She explored employment opportunities within the ecology sector and specifically with Suffolk Wildlife Trust, particularly volunteering opportunities for those anxious about going straight back into paid employment. After speaking to our participants, Jodi and Emily highlighted three in particular whom they could offer volunteer placements: one working in an administrative role in their back office, one in the coffee shop onsite, and one assisting with events management activities. If successful, it is hoped this could have potential to become a rolling placement programme for those needing a supportive and friendly first step back into the workplace.
As a trial at taking our usual model outside of the office, participants and support managers agreed this was an overwhelming success. We send our grateful thanks to Jodi and Emily and Suffolk Wildlife Trust for providing a wonderful day, and the BFER for funding our involvement.