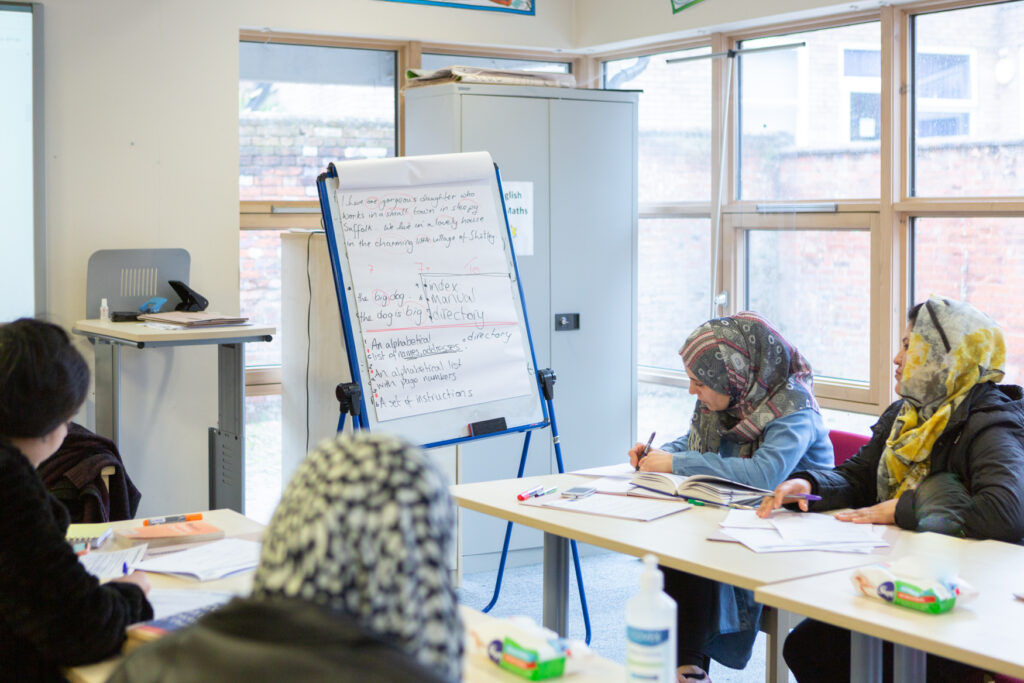 Learning is for Life – Blog Post
Written by our Learning, Coaching and Advice Operations Manager, Deb Williams
One of the most rewarding parts of my job is celebrating as learners gain their first qualification, land that new job, be able to confidently support their children or grandchildren with their homework, or simply stand up for themselves, brimming with newfound confidence and pride.
It's amazing what learning can do. Learning can be fun, challenging, interesting, rewarding; it is always worthwhile and there are so many reasons to get involved.
And yes, there are many who have found that learning has been a struggle, but that was then, and this is now. Times have changed and how we learn as adults is often very different to our past experiences.
Many of us do not have the fondest memories of their schooldays, I remember thinking that I would never get the hang of maths, let alone achieve that much needed L2 qualification. I failed, failed and failed again, but a few years after leaving school I found an adult and community learning group that was nothing like school; a warm and friendly small group where the tutor repaired my battered confidence, helped me to fill in the gaps in my knowledge, identified that algebra was never going to be my strong point but that I was a whizz with statistics and supported, cajoled and pushed me to achieve. I have gained many certificates and qualifications since then but that A/S level (Grade B) in Statistics is the one I'm proudest of.
And it wasn't just the certificate, it was a whole new perspective. I had honestly believed that I couldn't achieve this, that I simply wasn't capable of "doing" maths.
I now know that I simply hadn't found the right key to unlocking the secret, that magic key that opens the door to so many possibilities.
From being convinced that I could not learn maths, I became hooked on learning and a passionate advocate for lifelong learning and the second chances it brings.
Learning is about so much more than certificates and qualifications, if you learn to use a tablet or a computer and a Skype connection you can keep in touch with family and friends wherever in the world they are. If you increase your confidence and self esteem you will be happier, better able to cope with day-to-day life. A few simple techniques can reduce your stress levels, help you to manage your household budget or cook more interesting meals for and with your family.
Learning can take you anywhere, you can travel through books, make the most of all the amazing free resources available on the internet and ensure that you and your family stay safe online. You can improve your skills in your existing job or upskill or reskill for that promotion or new challenge; and learning can help you not only to get that interview but give you the interview techniques which will support you to nail it!
Learning is also a great way to make friends; study after study demonstrates that learning benefits, not only individuals but communities, reducing loneliness and rural isolation, increasing awareness of and involvement in community life, reducing stress for individuals and pressures on families and other relationships and building a more skilled workforce.
So, whether you want to gain employment, change careers, set up your own business, improve your computer skills, become part of this digital by default world, chat with your family and friends in far flung places, improve your skills in English, boost your personal wellbeing or simply try something different, there is a course for you.
And best of all, many courses are absolutely free.
A whole new perspective on life begins with a phone call, or a click on a website. So why wait? Make 2023 the year when you realise your own potential and start your own learning journey. And who knows where that journey will take you!
To view our full range of courses, visit www.realisefutures.org and give us a call on 0300 456 2050 to secure your booking today.