Meet the Tutors – Greg
Thinking of signing up to one of our courses but want to know a bit more about who will be teaching you? Welcome to Meet the Tutors! Today we are introducing Greg, who teaches a range of IT, Digital Skills and Business related courses.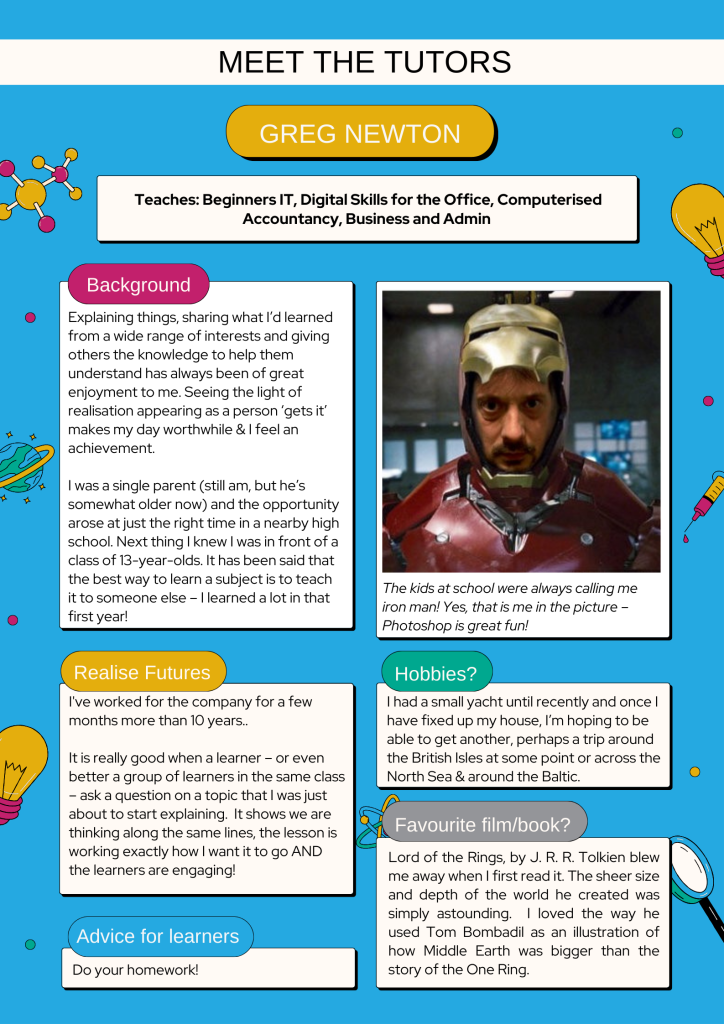 To find out more about our courses, visit Learning, Coaching & Advice – Realise Futures or give us a call on 0300 456 2050.